So I was trying to find a flannel to add to my Farm storytime, and I just could not muster the enthusiasm to make a bunch of different felt animals. Finally, I settled on the idea of doing "Little Mouse" with barns instead of houses! I love doing guessing games – they are my favorite type of flannels.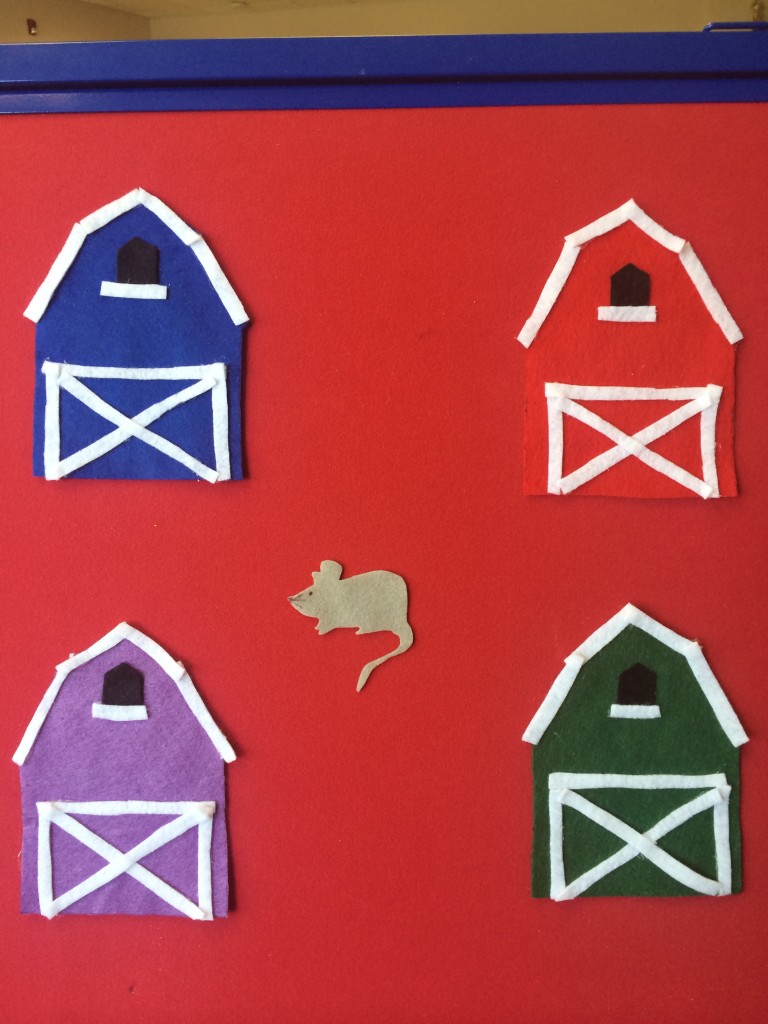 While making the barns at work, I realized that at home in my sewing room, I had MUCH better tools for the job – a cutting mat, clear ruler with a lip, and rotary cutter that would have made those white strips a piece of cake. But of course I hadn't planned that far ahead! It did give me the idea to do a series of posts on favorite tools for making flannelboards.
First up: favorite scissors! I LOVE spring-action scissors. You don't realize how straining it is to constantly open the scissors until you don't have to. My hand cramps up much less, and precision is a lot easier. These Fiskars scissors are really pointy and sharp and great for anything with lots of curves and corners, like that little mouse!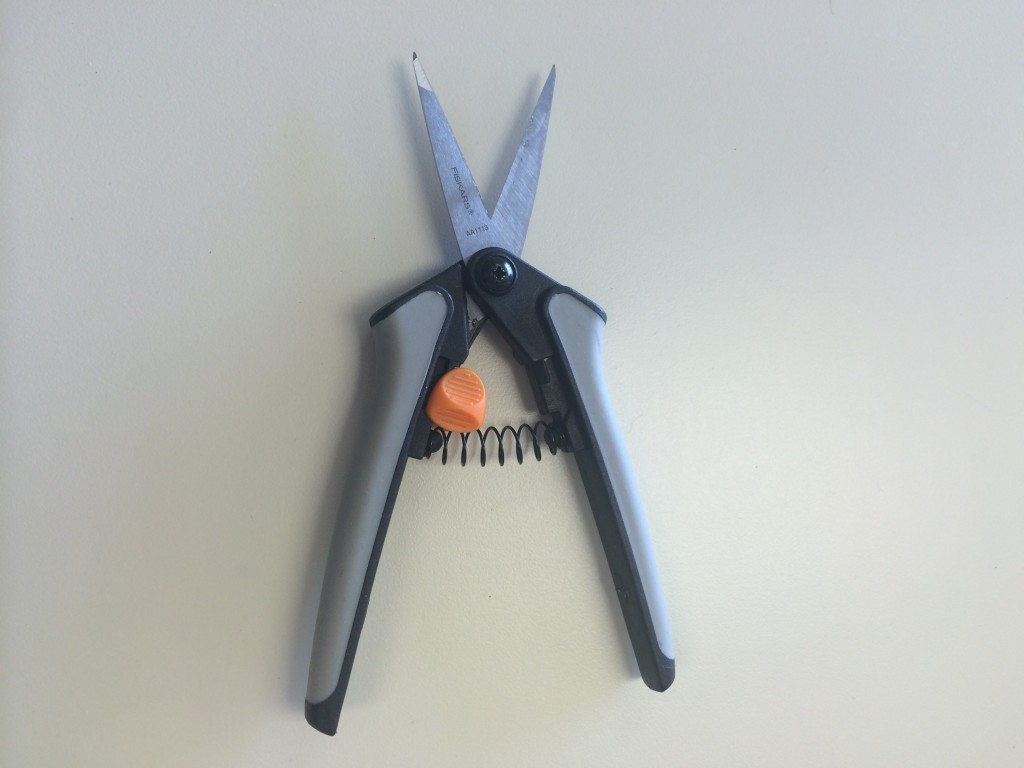 This week's Flannel Friday is over at Storytiming!