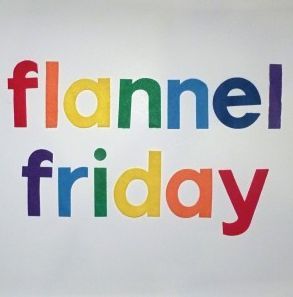 Thank you to everyone who participated in this week's Flannel Friday! As a new blogger, it was really fun to host, and see what everyone's been up to.
Kathryn at Fun with Friends at Storytime has a wonderfully colorful "What Did You Put in Your Pocket?" flannel. I love the painted stitching detail!
Lauren made these adorable pigs AND pancakes for a guessing game that I will definitely be trying.
Emily at Literary Hoots has TWO different mustache-themes flannels! Mr. Lou and his mustache that grew and grew is just hilarious, and the monsters of Mo's Mustache are too cute.
Katie from Storytime Katie made Five Turtles, and I love the colors on the shells!
Jane at Piper Loves the Library shared this fabulous Pop-Up Craft for National Library Week! I like how each heart is unique, but they all look so good together! I'm definitely adopting this idea for a passive program, and soon.
My contribution was this Mary Had a Little Lamb flannel/puppet that I used for an outreach event. It was easy to adapt the song for different ages and attention spans, and was a lot of fun to sing!
Thanks again for participating and for the fantastic ideas!