I decided that I wanted to add a flannel rhyme to next week's Hugs and Kisses storytimes, but didn't really have the time or drive to make something out of felt. Printables and laminator to the rescue! I found this adorable printable playset with cookies, frosting, a spatula, and a baking sheet.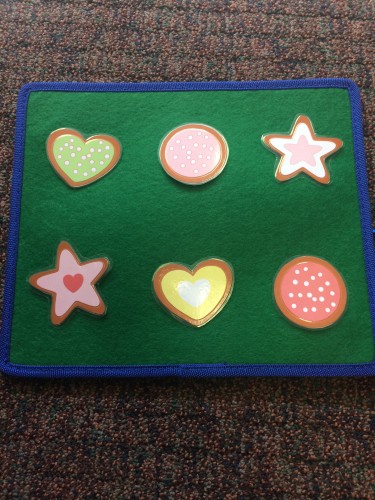 I'll definitely use the whole set for our weekly playgroup sometime, but for storytime, I just cut out a few of the pieces and laminated them together with velcro on the back. Also featured is my super handy portable felt board from Oriental Trading – was going to link to it but it's been discontinued!
To use this in storytime, I'll sing "Down Around the Corner" which I found via Mel's Desk. Aaaaand…now I want a cookie.