We wrapped up our Baby Explorers series oh, over a year ago? It took me a while to get this last post up. But never fear, we continued monthly Baby Times, which start again in September, so I'll still have baby stuff to post!
Our third session was music themed, with lots of instruments, buckets, kitchen utensils, and general noisemakers.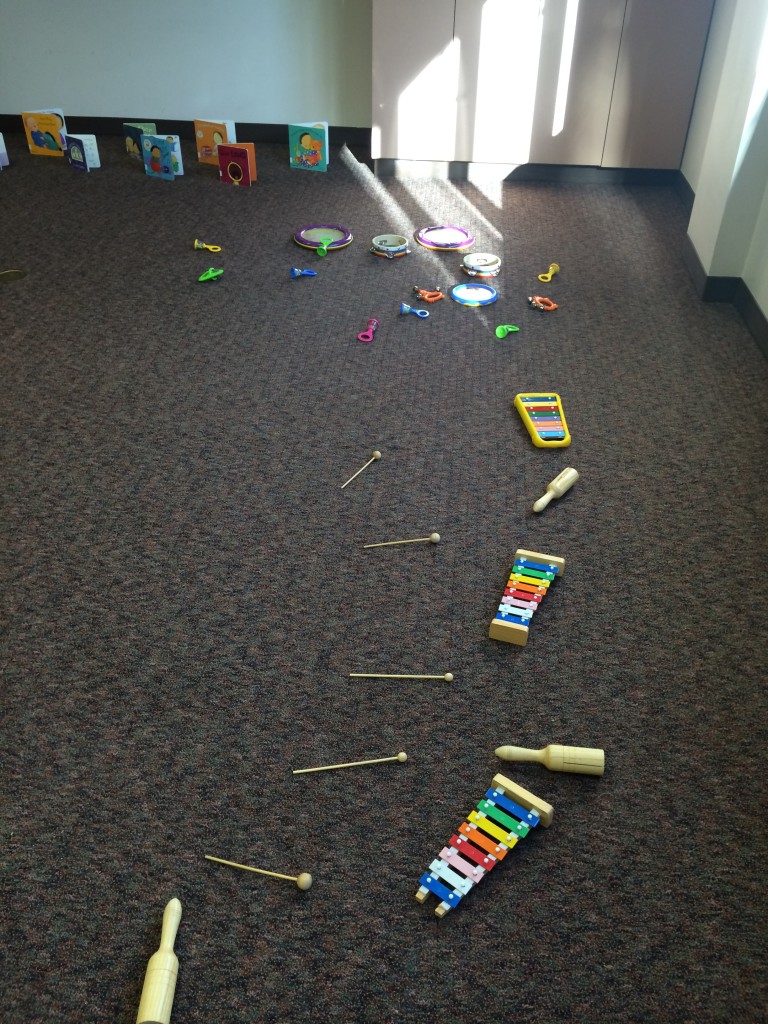 The shakers and bells didn't make it into the pictures, but you know what shakers and bells look like.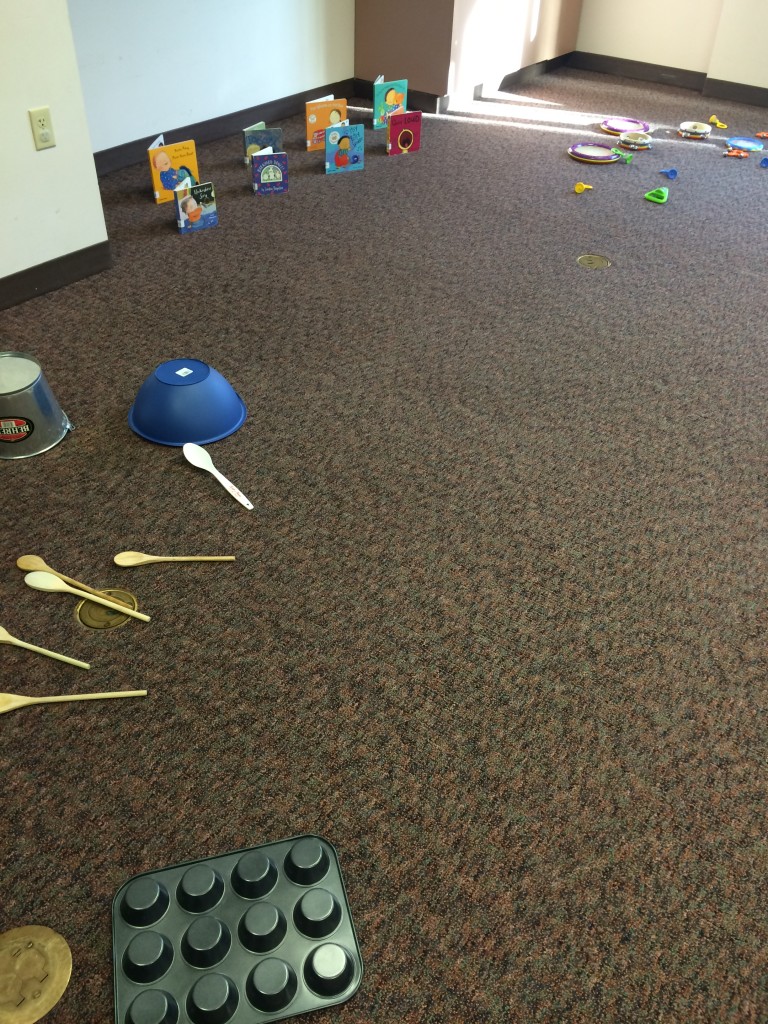 The last session was a little more storytime-formatted, we started with a book and puppet song (When Cows Wake Up in the Morning) and then I set out animal themed felts and toys to play with.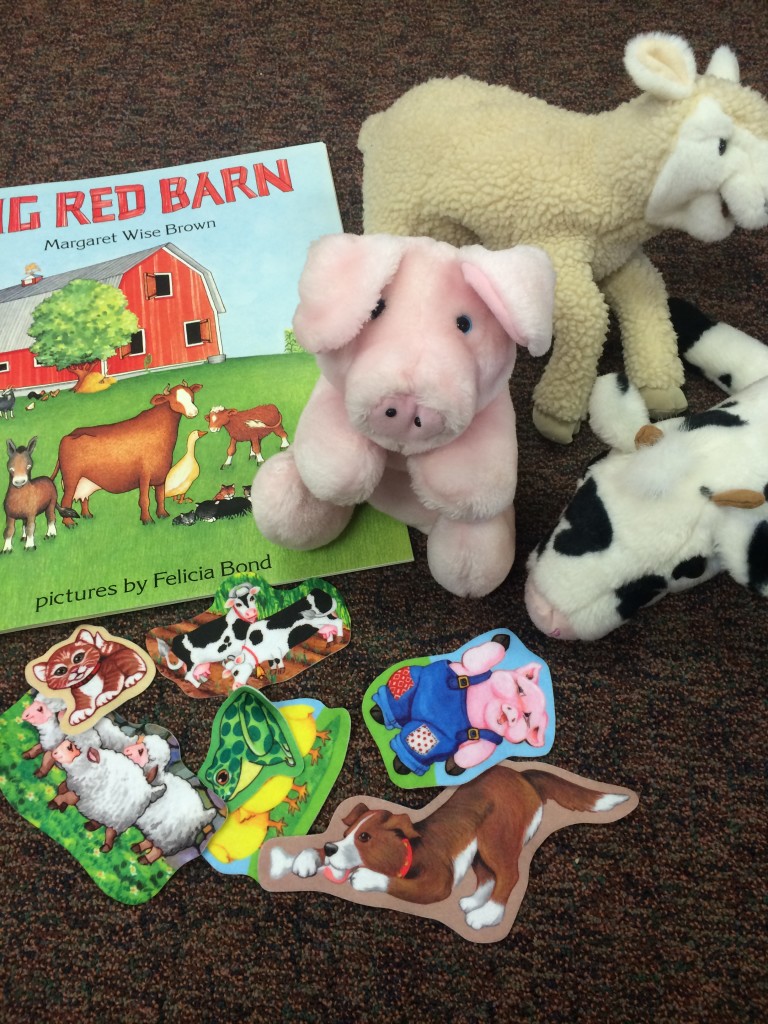 After the success of these sessions, I re-imagined our baby storytime program. Now marketed as Baby Time, we meet once a month and start off with a new songs and rhymes, maybe a book, and then have a 15-20 minute playtime followed by bubbles.
I found that emphasizing the rhymes and playtime really encouraged people to bring babies. When it was called a storytime, many people were hesitant to bring babies because they weren't sure what we would do and thought their babies were too little! Now we're getting a wide age range, from 3 months through toddlerhood, which presents its own challenges, but is a lot of fun!